Wrongful Death
A Legacy of Success. A Tradition of Trust.

Houston Wrongful Death Lawyers
Helping Families Heal After Tragedy
The unexpected loss of a loved one is a shock that no family or individual can ever be prepared for. When that loved one's death is due to a preventable accident, you may feel the weight of the unfairness of it all.  Anger may mix with grief, making it hard to make any decisions—even as the world moves along without recognizing your loss. In this situation, you have the right to work with a lawyer to request compensation from the at-fault party. We strongly encourage you to make sure you know and understand your legal rights.
Houssiere Durant & Houssiere, LLP was founded by a team of attorneys who wanted to use the law to fight for those who most need it. Losing a family member can change your life completely, and though bringing them back is unfortunately not an option, we can help you secure financial support to help you through this time. Our lawyers get to know each client individually, and we do everything we can to help them during difficult times. If you are looking for a tough advocate and compassionate support, our team is here for you.
Reach out to the Houston wrongful death lawyer at Houssiere Durant & Houssiere, LLP at (888)881-8100 for a free consultation with one of our attorneys. We serve families in and around our Houston community.
Schedule a Free Consultation
Helping People Get the Justice They Deserve

When Can I File a Wrongful Death Claim?
Any death caused by a third party's negligence gives survivors the chance to hold the at-fault individual or company accountable by filing a wrongful death claim. Causes often cited in wrongful death claims include:
Auto defects or malfunctions
Bicycle accidents
Car accidents
Cases of medical malpractice
Dangerous drugs or defective medical devices
Defective products
Motorcycle accidents
Pedestrian accidents
Truck accidents
Workplace accidents
If you want to file a wrongful death claim, you must be able to prove someone else was negligent, and that person's carelessness caused your loved one's death. However, you do not have to come up with the evidence of that yourself: As soon as you bring your claim to our attorneys, we can start investigating the accident to prove how another party's negligence was to blame for the pain you are now experiencing. Call (800) 914-2894 to see how we can help.
Who Can Sue for Wrongful Death in Texas?
Because a wrongful death has the most significant effects on the direct family members of the deceased, Texas law prioritizes these individuals when it comes to cause for making a claim. A wrongful death claim can be brought by one individual, though it will still benefit all the eligible survivors; or by the eligible survivors as a group. The original right to file a claim rests with the surviving:
If, within 3 months of the death, none of the above parties have filed a claim or requested no such claim be filed, the personal representative or executor of the deceased person's estate may bring a claim.
While adoptive parents and children can file claims on behalf of one another, so long as the adoption was fully and legally completed, siblings do not have the right to file a wrongful death claim after a loss.
Why File a Wrongful Death Suit?
No legal action can bring your loved one back, so is there a point in filing a wrongful death suit? While deciding whether to take action is a very personal choice, this legal option exists because the law understands families need extra support after a loss.
A Wrongful Death Claim Can Provide a Financial Safety Net
Family members provide all types of support to each other, including financial and household aid as well as less-tangible things like love and encouragement. If you suddenly lose part of your household, you may find yourself in need of a new job, a caretaker for your children, and/or paid assistance with other duties your partner once handled. Arranging such things takes both time and money, and most families do not have a huge excess of either.
With a wrongful death claim, you can request compensation for the concrete expenses caused by the loss of your loved one. These damages—along with the non-economic losses you can also request—can help you support yourself and any dependents while you adjust to the abrupt changes in your household.
You Can Get Help Covering Last Medical Bills and Funeral Expenses
Funerals are costly, which is the last thing any family needs after the loss of a loved one. Depending on the circumstances of your loved one's death, they may also have accrued hospital bills after the accident, but before they succumbed to their injuries. You should not be on the hook for these expenses if another person caused them. Our wrongful death attorneys can gather and submit evidence of every bill that was related to the accident and request recompense on your behalf.
Holding Wrongdoers Accountable Matters
Especially in cases where your loved one was endangered by a systemic issue—like a bad doctor, malfunctioning vehicle, or something else that could put others at risk—filing a claim can incentivize a person, company, or organization to make changes that keep others safe. For individual wrongdoers, facing a lawsuit is likely to make them think twice before endangering anyone else in the future.
People or companies that negligently cause the death of someone else may or may not face consequences through the criminal justice system, and none of us have any control over this process. We do our part to hold them accountable by working with families to file wrongful death claims.
Work with a Caring Team at Houssiere Durant & Houssiere, LLP
Grief may not ever go away, but as time passes, we learn to live our lives around the gaps where our loved ones used to reside. We want to make sure you have the support you need to make it to this place, no matter how long it takes. You deserve the space to grieve, and the compensation to ensure you are taken care of while you consider your future.
Our caring Houston wrongful death lawyer gets to know every client we work with. We want to know your story, life, and goals, so we can build a legal strategy that's the right fit for you. We offer one-on-one guidance but approach every case as a team effort. Our reputation for providing quality advocacy has been built over the last 40 years. Learn why people trust us by coming to meet our team.
Schedule a free consultation by calling our Houston office at (888)881-8100. We are here to help you take action after the wrongful death of a family member.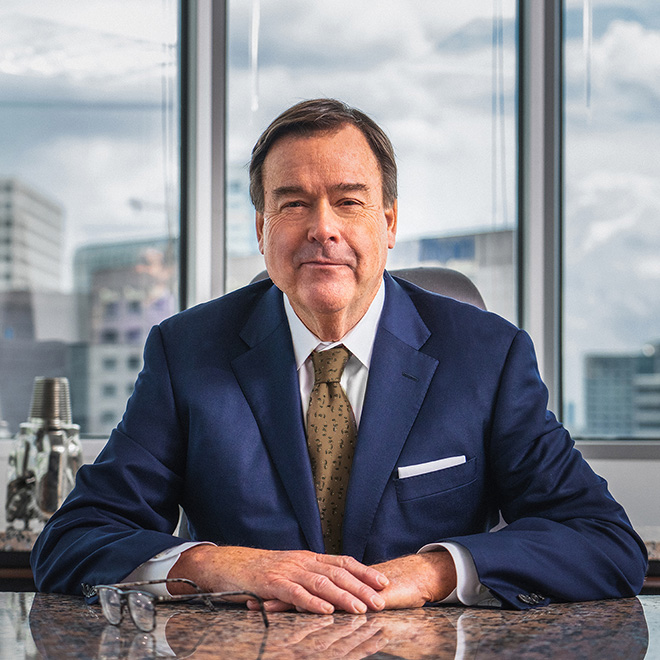 Your Trusted Advocate
There are a few indicators of quality you can look at to determine whether a law firm has what it takes to help you. The first is case results, the second is client reviews, and the third is awards and honors from respected legal organizations. We are proud our team at Houssiere Durant & Houssiere, LLP has all of these quality markers and more.
Legal Awards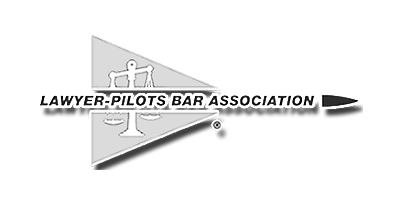 Quality Representation Makes a Difference
Why Houssiere Durant Houssiere Is the Right Choice

Our scientific background gives us unique insight into medical-related cases, allowing us to oppose the defense effectively.

When you hire our firm, you get a team of attorneys and support staff working together to build the best possible case.

We have fought alongside thousands of clients, helping to secure hundreds of millions of dollars since 1981.

"My greatest joy comes from providing my clients with life-chaging results"

- Garrett Gibbons