Birth Injuries
A Legacy of Success. A Tradition of Trust.

Birth Injury Lawyers in Houston
Justice for Your Family
A parent's love for their child is unconditional. Many people consider building a family one of the most important and fulfilling goals in life. So, when a negligent doctor's conduct interferes with your child's health, it's understandable if you feel sad, angry, or betrayed. One thing we hope you don't feel is alone. Our lawyers have helped many families find a way forward after devastating birth injuries. We want to do the same for you.
With a birth injury claim, you can do two things simultaneously: Secure compensation to ensure your child has access to the best treatment and aid possible and hold a negligent healthcare provider accountable. No doctor should be allowed to endanger multiple families, and filing a lawsuit can bring attention to wrongful conduct and incentivize appropriate punitive measures. Ask our lawyers how we can help you file a suit after a birth injury.
Our team cares about helping you and your family through this difficult time. Call us today at (888)-881-8100 for a free consultation with one of our Houston birth injury attorneys. 

Can I Make a Birth Injury Claim?
Pregnancy and childbirth have always been dangerous, but the U.S. is one of the worst developed countries for maternal welfare. If you or your baby were injured by substandard care, you deserve the chance to tell your story and receive justice.
How can you tell if your child suffered an avoidable injury? Most birth injuries are caused by either
A care team's failure to intervene when a baby's vital signs indicate fetal distress,
Confusion regarding the medical care needed for the baby's condition, or
Birth trauma from an assisted delivery that used too much force.
Determining what happened will require obtaining a copy of your medical records and reviewing them with an expert. Our team is happy to take the lead on investigating your case for any signs of negligent behavior or systemic failures.  In some cases, the doctor's careless approach may have started early during your pregnancy, if they failed to warn you about conditions like maternal diabetes that put both mother and baby at risk of injury.
In others, the error may have been made during a split second in a time of stress. Whatever the case, you deserve to have answers and confront the medical provider(s) who failed you. Call us at (888)-881-8100 to learn more.
Serious Birth Injuries Caused by Negligence
Some injuries apparent at birth can be caused either by developmental complications or a doctor's mistakes; others are almost always associated with substandard care. Our lawyers can help with birth injury claims including:
Anoxic Brain Injury
Facial Nerve paralysis
Shoulder Dystocia
Spinal Cord Injury
Some of these conditions can be mitigated or cured with ongoing treatment if your family has access to it. Others may cause your child to have a lifelong disability. We want to make sure that, no matter what challenges your child may face in the future, you have the resources to give them the best care and life possible.
Damages in a Birth Injury Case
When it comes to birth injury claims, the medical bills you and your family owe right now are likely only a small percentage of the eventual costs you'll face. We advise you work with a lawyer and/or medical experts to determine the breadth and depth of the damages you should request. We can help you consider and calculate costs like:
Future medical needs
The wages you or your partner may lose while caring for your child
Home renovations or vehicle purchases to accommodate disability
Assistive devices for your child
Daily aid or care
Educational assistance
Wages your child may lose in the future due to their disability
Pain and suffering
Emotional and mental distress
The defense is likely to fight back against your request, which is why you need a strong birth injury attorney to advocate for you. Our team has faced many large organizations like hospitals and medical insurers, and we never back down from a fight. Call our office at (888)-881-8100 to learn about your rights.
A Better Future for Your Family
A birth injury may change your dreams for the future—not just for your child, but also for yourself. Our team is here to help you chart a new path forward. With the compensation you can secure in a birth injury case, you can make sure your family is supported and taken care of, and your baby gets the love, support, and joy every child needs. We truly care about what's best for you and your child, and we'll tailor our legal strategy to reflect that.
Our compassion drives us to fight for a better world. Birth injury cases can help wronged families find justice and lead to necessary changes in the medical establishment. We have always cared about using the law for the public good; taking on these claims empowers us—and you—to turn your tragedy into something that can affect others as well. Let us help you hold dangerous caregivers accountable and secure the compensation your family needs.
Call Houssiere Durant & Houssiere, LLP today at (888)-881-8100 for a free consultation with one of our  birth injury lawyers in Houston. We are proud to serve families in Texas.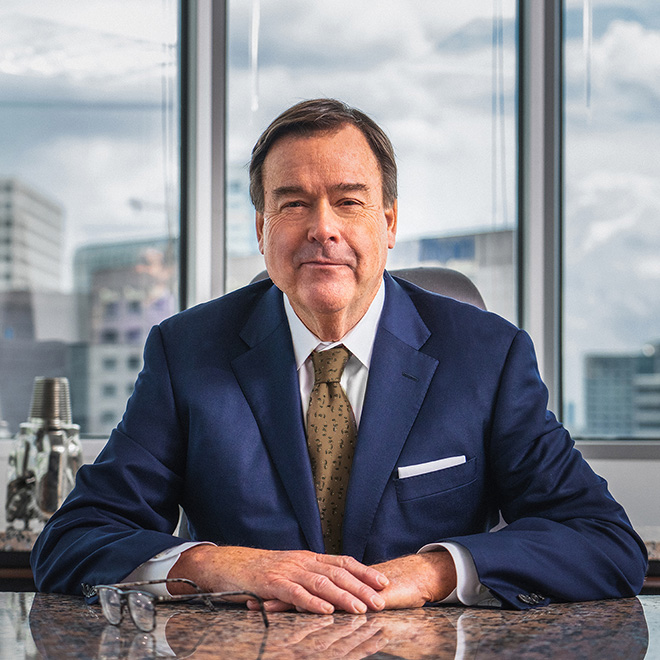 A Higher Standard of Medical Knowledge
While most attorneys who practice personal injury will tell you they understand the technical, medical side of their cases, few firms have an ex-NASA scientist on staff.
Charles "Chip" Houssiere has actual experience working in medical/scientific research.
He understands the issues that arise in birth injury cases in a way that only someone who has worked in medicine can. With our firm's team approach to cases, every client who comes to us benefits from Chip's knowledge.
This means we can create more robust arguments and prepare for technical issues the defense may raise.
Legal Awards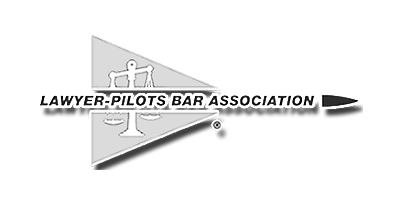 Quality Representation Makes a Difference
Why Houssiere Durant Houssiere Is the Right Choice

Our scientific background gives us unique insight into medical-related cases, allowing us to oppose the defense effectively.

When you hire our firm, you get a team of attorneys and support staff working together to build the best possible case.

We have fought alongside thousands of clients, helping to secure hundreds of millions of dollars since 1981.

"My greatest joy comes from providing my clients with life-chaging results"

- Garrett Gibbons