Truck Accidents
Truck Accidents

Houston Truck Accident Lawyers
We Can Go Toe-to-Toe with Large Trucking Companies
Truck accidents are among the most devastating types of motor vehicle crashes. As massive machines that far outsize standard passenger vehicles, commercial trucks and tractor-trailers have the potential to cause life-altering, if not fatal injuries, as well as extensive setbacks for victims and their families.
If you or someone you love were hurt in a truck accident, you may have grounds to pursue legal action and a financial recovery of your damages.
At Houssiere Durant & Houssiere, LLP, our Houston truck accident lawyers leverage decades of experience to help victims and families in the fight for justice. We're one of the region's most trusted trial practices, and we know how to take on powerful corporations and trucking companies.
Call our firm today at (888)881-8100 for a free consultation with one of our truck accident attorneys in Houston.
Schedule a Free Consultation
Helping People Get the Justice They Deserve

About Truck Accidents
Why Choose Our Truck Accidents Lawyers?
Results. We've won millions in compensation for clients across Texas and the U.S., including multi-million-dollar verdicts and settlements in complex claims.
Experience. HDH has fought for injured clients and consumers for over 40 years. We have the insight to take on the toughest cases.
Client-focused. Our attorneys put clients first and place an emphasis on personalized support and custom-tailored legal strategies.
Speak with our Houston truck accident attorneys about your lawsuit. Call (888)881-8100 or contact us online for a FREE consultation.
A Closer Look at Houston Truck Accident Statistics
Houston is home to an active transportation industry that sees millions of miles in tractor-trailer, truck, and commercial vehicle travel each year.
Here's some data about truck accident crashes from the Texas Department of Transportation (TxDOT) and the Federal Motor Carrier Safety Administration (FMSCA).
In 2020, there were 643 fatalities in crashes involving large trucks in Texas, the most of any state in the country according to federal data.
In 2021, Tractor/semi-trailers and other large trucks were involved in 53,149 crashes statewide; 704 of were fatal injury crashes and 1613 were serious injury crashes.
In 2021, commercial vehicles (which include trucks and other types of commercial carriers) were involved in 5,743 crashes in Harris County alone. These crashes resulted in 44 fatalities, 149 series injuries, and 1,891 minor or unknown injuries.
Most fatal trucking accidents in Texas occurred on rural roads.
The numbers don't lie –trucks and tractor-trailers account for a significant portion of Texas' fatal and serious injury crashes. And because these crashes often result in life-changing repercussions for victims and their families, pursuing a full financial recovery becomes a matter of the utmost importance.
Who Can I Hold Liable for My Truck Accident?
Personal injury lawsuits are civil legal actions brought by victims (Plaintiffs) who claim that other persons or entities (Defendants) caused their losses and are liable for their damages. Plaintiffs who bring personal injury suits, or wrongful death suits in the case of fatal crashes, have the burden of proving their claims by a preponderance of the evidence, a legal standard that means more likely than not.
Generally, Plaintiffs in trucking accident claims will need to prove that the Defendant(s) in their case were negligent in causing their accidents, or that they are responsible under other some other standard of liability. For example, victims may target:
Negligent truck drivers. Commercial truckers have obligations to safely operate their vehicles, abide by traffic laws, and comply with regulations. Truckers can be held liable when they fail to meet these duties, such as when they cause accidents while speeding, making unsafe lane changes, or operating rigs under the influence of drugs or alcohol.
Trucking companies. Trucking companies are responsible for damages caused by their employees and may be named in injury lawsuits (they carry large commercial insurance policies for this reason). Trucking companies can also be held liable for their own negligence, regulatory violations, negligent hiring practices, and failures to adequately maintain trucks.
Product manufacturers. Some truck crashes may be caused by defective products and auto defects. When wrecks involve brake failures, tire blowouts, or malfunctioning auto parts, it's important to explore the potential for product liability claims against manufacturers, distributors, and/or retailers.
Third parties. Negligent truckers and trucking companies often be at fault for truck accidents, but there are many cases where the negligence of third parties cause or contribute to a crash. Experienced Houston truck accident attorneys will may look for potential liability involving other motorists, landowners responsible for property hazards, and third-party distributors or maintenance crews responsible for overloaded trucks, unsecured cargo, or poorly maintained trucks.
How Our Houston Truck Crash Lawyers Can Help
Identifying potentially liable parties and pursuing claims of negligence and liability are difficult tasks, especially for victims who have little legal experience and are still dealing with their injuries.
At Houssiere Durant & Houssiere, LLP, we make it a point to handle all the legal aspects of our clients' cases so they can focus on their recoveries. We provide support for:
Investigations, witness interviews, and accident reconstruction
Consultations with relevant experts
Medical treatment and specialist referrals
Liability determinations and legal research
Communication with insurance carriers
Discovery, depositions, and pre-trial hearings
Settlement negotiations or mediation
Litigation in court, when necessary
In addition to helping clients navigate the personal injury and wrongful death claim process, we leverage the insight of Attorney Charles "Chip" Houssiere, who studied math, physics, and chemistry in his undergrad years and worked at NASA before being awarded a law degree. Attorney Houssiere's unique background allows our firm to handle complex investigations involving commercial trucks and auto defects and break down complex topics for judges and juries.
How Much Are Truck Accident Lawsuits Worth?
Case value depends on facts unique to each case. This includes factors such as:
The type and severity of your injuries.
Your age at the time of the accident and remaining working years.
Whether injuries have a long-term impact on your ability to work or be independent.
Whether you will incur losses beyond the conclusion of your case, such as for future medical care or due to lost wages from an inability to work.
Because truck crashes often result in serious injuries and long-term setbacks, they can make for high-value cases. However, this means trucking operators and their insurance companies will often view truck accident claims as threats to their bottom line and will work diligently to deny, dispute, and underpay.
By working with experienced Houston truck accident attorneys like those at Houssiere Durant & Houssiere, LLP, you can position yourself for a fair financial recovery. Our team helps clients level the playing field with powerful corporations and works to recover all the damages to which you're entitled. This may include:
Past and future medical bills
Past and future lost income
Physical pain and suffering
Emotional injuries
Disability
Disfigurement
Other economic and non-economic damages
Examples of Our Results
Led by award-winning attorneys, Houssiere Durant & Houssiere, LLP has recovered millions for clients in personal injury and wrongful death claims. We're trusted by peers to handle highly complex cases and have excelled in taking on powerful defendants and insurance carriers in high-stakes litigation.
Some examples of our results:
$17 million verdict in a birth injury case involving infant brain damage.
$15 million verdict in an aviation injury case.
$4 million settlement over a defective birth control medical devices.
$1 million verdict to one injured pilot.
Call For a FREE Consultation: (888)881-8100
If you were injured in a trucking crash, or if you lost a loved one in a fatal wreck involving a commercial vehicle, our Houston trucking accident lawyers at Houssiere Durant & Houssiere, LLP want to help.
Backed by over four decades in practice and the insight of a nationally recognized trial team, we have the resources these challenging cases require. From performing investigations to negotiating with at-fault parties and insurance carriers, our work is designed to help you recover the maximum compensation possible.
Our truck accident lawyers serve clients across Houston, Harris County, and the state of Texas. Contact us today for a free and confidential consultation.
Personal Injury FAQ
Do I Have a Case?
Determining whether you have a viable personal injury or wrongful death lawsuit is a fact-specific matter that's best handled by an experienced attorney. Generally, you may have grounds to take legal action if:
You were harmed by negligence, be it in a motor vehicle crash, during medical treatment, or because of using an unsafe or defective product; and
You suffered actual damages, such as physical injuries, medical expenses, and lost income; or
Your loved one was killed due to another's negligent or wrongful conduct.
Houssiere Durant & Houssiere, LLP is available to review your potential case, we offer FREE and confidential consultations to clients across Houston and the state of Texas. You can request yours by calling (800) 914-2894 or contacting us online.
How Much is My Case Worth?
Claim value depends on the individual facts of a case, including the injuries you suffered, the medical care you received, whether you've suffered long-term or life-altering setbacks, and whether you're likely to incur further losses beyond the conclusion of your case.
These and other factors play a big role in how much compensation you'll be able to recover, which is why the issue of damages can be as important as proving fault and liability. In cases we handle, we strive to position clients for the maximum financial recovery possible by fully calculating their losses and pursuing compensation for damages such as:
Past and future medical expenses
Past and future lost wages
Physical pain and suffering
Emotional losses
Disfigurement
Disability
Other economic and non-economic damages
Do I Need a Personal Injury Lawyer?
There's no law that you must have an attorney when filing a personal injury claim, but there are many benefits to working with legal representation.
When you work with a lawyer, you benefit from the experience and insight of trained professionals, as well as resources that allow you to properly investigate an incident, construct compelling claims, and position your case for the maximum recovery possible. A lawyer is your advocate and should be as good as guiding you through the process as they are at litigating the claims at the heart of your suit. They also offer leverage when it comes to communicating and negotiating with insurance companies that put profits over people and are all too willing to take advantage of victims who don't have representation.
At HDH, we thrive on helping victims navigate civil injury cases and on providing the firepower they need to take on powerful adversaries. We know how to make the difference for our clients, and have done so for thousands already.
How Can HDH Help Me and My Case?
Houssiere Durant & Houssiere, LLP is a boutique trial practice that's focused exclusively on personal injury law; fighting for injured clients and consumers is all we do. We're comprised of nationally recognized plaintiffs' attorneys and have extensive experience litigating complex claims involving serious injuries, product defects, and medical negligence.
After 40 years in practice, we've refined the strategies and techniques that help our clients prevail when it matters most. We've become known for taking on tough cases and have honed a personalized, client-focused approach that's earned us the trust of countless clients and colleagues.
By trusting our team, you can rest assured that you'll have capable and caring hands in your corner and that our lawyers will leave no stone unturned in fighting for the compensation you deserve.
Contact our truck accident attorneys in Houston to learn more about how we can help you. Call (888)881-8100 today to schedule your free consultation!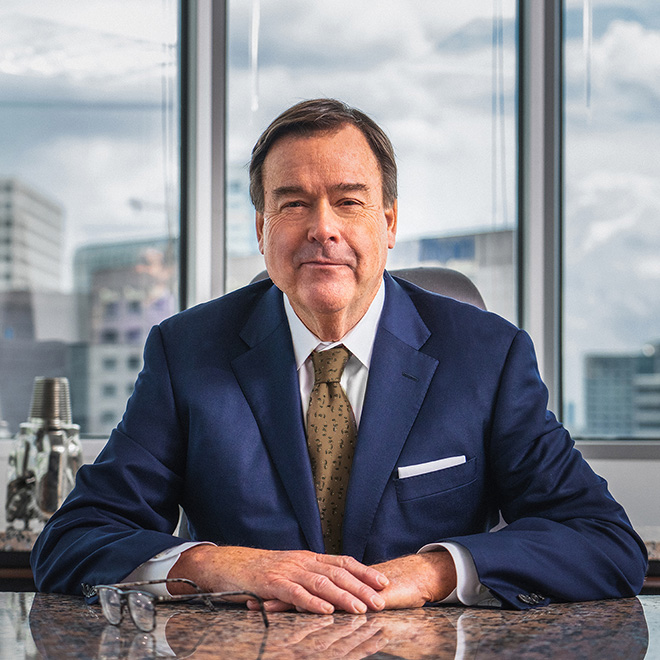 Your Trusted Advocate
There are a few indicators of quality you can look at to determine whether a truck accident lawyer has what it takes to help you. The first is case results, the second is client reviews, and the third is awards and honors from respected legal organizations. We are proud our team at Houssiere Durant & Houssiere, LLP has all of these quality markers and more.
Legal Awards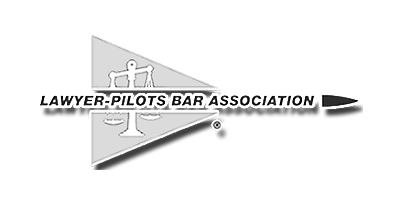 Quality Representation Makes a Difference
Why Houssiere Durant Houssiere Is the Right Choice

Our scientific background gives us unique insight into medical-related cases, allowing us to oppose the defense effectively.

When you hire our firm, you get a team of attorneys and support staff working together to build the best possible case.

We have fought alongside thousands of clients, helping to secure hundreds of millions of dollars since 1981.

"My greatest joy comes from providing my clients with life-chaging results"

- Garrett Gibbons