Medical Malpractice
A Legacy of Success. A Tradition of Trust.

Houston Medical Malpractice Attorneys
We Can Help You Fight Medical Negligence
We are reliant on doctors, nurses, and other healthcare workers to help us understand symptoms and devise care plans to improve or maintain our wellbeing then treat us with care. This means workers who hold these positions, as well as the companies that employ them, must always hold themselves to the highest standards. A mistake can lead to serious illness or injury, or even patient death. It can also destroy a patient's trust in the healthcare system and cost them thousands in unexpected medical bills, lost wages, and other damages.
If you or a loved one has gone through this, we want to help. Filing a medical malpractice case may be difficult, but it can be your key to finding justice. It can also lead to changes that protect other people—like the removal of careless workers or even system-wide changes within a hospital network. Houssiere Durant & Houssiere, LLP is one of the only firms with a major lawyer who has also worked as a medical scientist. Ask us how our technical knowledge and experience in this field of law can make your medical malpractice case stronger.
Call our team at (888)881-8100 for a free consultation. We have been serving Houston for 40 years.
Schedule a Free Consultation
Helping People Get the Justice They Deserve

What Is Medical Malpractice?
Medical malpractice very specifically refers to instances of medical negligence that cause harm to a patient. One of the first things you must do if you wish to file a medical malpractice claim is prove you have standing to sue. This means:
Showing you had a doctor-patient relationship with the at-fault caregiver;
Proving the care you received was below the standard a medical professional would be expected to give in the circumstances;
Demonstrating links between the substandard care and your injuries; and
Providing evidence of the losses (both economic and noneconomic) these injuries caused.
If any of the above points is not proven, you will not be able to bring a medical malpractice case. However, it's just as likely a doctor may try to cover up for their mistakes because they do not want to get sued. Therefore, if you believe you were injured by a negligent caregiver (rather than suffering from expected side effects or complications, even rare ones), speaking to a lawyer can give you a better idea of your next steps. If it seems like you have cause to sue, our team can investigate your case for proof that your doctor (or other members of the medical team) did not meet the standard of care.
Types of Medical Malpractice Claims
As a complex field with many areas and specialties, there are many more potential misdeeds than we could hope to list on one page. However, the most common medical malpractice claims include:
Adverse drug effects
Birth injury/maternal injury
Blood clots
Delayed diagnosis
Dosage errors
Equipment failure
Failure to act on a test result or diagnosis
Falls
Infections
Medication errors
Misdiagnosis
Pressure ulcers (bed sores)
Surgical injury
Test errors
Undertreatment or overtreatment
Not all medical errors are caused by the individuals treating you. Many healthcare facilities have deep systemic problems that can injure patients—for example, caregivers who aren't properly trained on new equipment or a piece of machinery used in the sterilization process that has not received necessary maintenance. These issues can be more difficult to pinpoint, as they involve deep investigative work. Our team has the resources to sustain a drawn-out analysis of every part of your treatment if that's what it takes to find the root of the problem.
The Medical Science Experience You Need
Another challenge of medical malpractice cases is understanding the technical arguments the defense makes. Not only must your lawyer be able to fully synthesize the information being presented, but they must also be able to successfully challenge any inconsistencies and present this evidence to people who are not trained in medicine at all. In some of these cases, a lawyer's ability to handle the medical details can be vital to their client's success.
Houssiere Durant & Houssiere, LLP has a unique advantage here: Our founding attorney, Charles "Chip" Houssiere, was not always a lawyer. In fact, his undergraduate degree was in math with special training in physics and chemistry, and it earned him a job at NASA. He worked with members of the Apollo, Skylab, and Soyuz missions and was one of the scientists studying how life in zero gravity affects the cardiovascular system. Though Chip no longer actively practices science, he is a member of multiple engineering and chemistry societies and enjoys keeping up to date with updates in the field. His knowledge of these fields has helped our team fight and win multiple complex medical malpractice claims.
Making Our Medical System Safer, One Claim at a Time
Any medical professional or facility that does not put patients' health first must be held accountable—period. Our team has always believed in using the law to make the world a better place for all, which is why we fight so hard when it comes to medical malpractice cases. We fight not only for the compensation you need but also for the patients we want to protect from injury in the future. Your decision to come forward with your story can shed light on serious issues and lead to real change in the healthcare industry.
We get to know each person we work with individually, so we can learn about their needs and craft a unique legal strategy based on their goals. The support we offer goes beyond simple legal counsel because we deeply care about helping you. With Houssiere Durant & Houssiere, LLP, you'll get a full-team approach to your case and compassionate support with the many issues, financial and otherwise, that may arise after medical malpractice. If you are ready to receive justice, start your claim today.
Schedule a free consultation with one of our medical malpractice attorneys by calling us at (888)881-8100. Our Houston attorneys serve clients throughout Texas.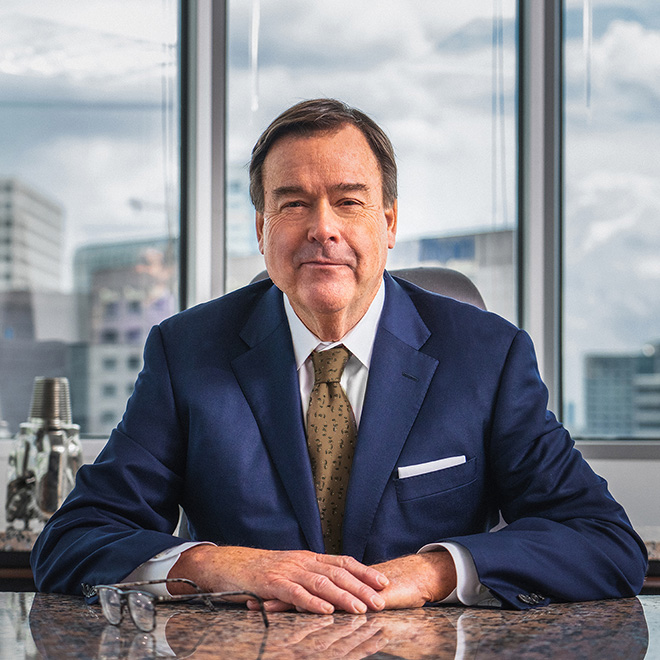 Your Trusted Advocate
There are a few indicators of quality you can look at to determine whether a law firm has what it takes to help you. The first is case results, the second is client reviews, and the third is awards and honors from respected legal organizations. We are proud our team at Houssiere Durant & Houssiere, LLP has all of these quality markers and more.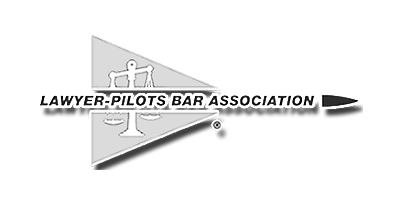 Quality Representation Makes a Difference
Why Houssiere Durant Houssiere Is the Right Choice

Our scientific background gives us unique insight into medical-related cases, allowing us to oppose the defense effectively.

When you hire our firm, you get a team of attorneys and support staff working together to build the best possible case.

We have fought alongside thousands of clients, helping to secure hundreds of millions of dollars since 1981.

"My greatest joy comes from providing my clients with life-chaging results"

- Garrett Gibbons