Car Accidents
A Legacy of Success. A Tradition of Trust.
Injured in a Car Accident?
Schedule a Free Consultation Today
Houston Car Accident Lawyer
Being in a car accident can be a terrifying experience, especially when the accident happens because of someone else's negligence. You can be left with serious injuries and the uncertainty of what to do next. The Houston car accident lawyers at Houssiere Durant & Houssiere, LLP understand what you're going through. We are committed to helping victims of car accidents and their families.
If you were injured in a car accident, contact the Houston car accident attorneys at Houssiere Durant & Houssiere, LLP. Call (888) 881-8100 today!
Common Injuries From a Car Accident
Car accidents range from minor to deadly, but even after a minor crash, it's important to know your options. Medical bills can quickly add up, as can the costs from lost wages, household aid, and more. Car accidents can cause injuries like:
Broken bones
Disfigurement
Lost limb/amputation
Some may put you out quite a bit in the short term; others might affect you for the rest of your life. Especially in the latter cases, it's important to file a claim now so you can secure your financial future. Call (888)881-8100 now to get started on your case.
Damages Car Accident Victims Can Recover
While the insurer won't provide an in-depth accounting of the damages linked with a car accident, our attorneys can. Because insurance companies' payouts come out of their bottom line, they're notorious for offering unfair settlements that only cover some of the following:
Vehicle Damage
Medical Expenses
Lost Wages
Pain and Suffering
Impairment
Disfigurement
Punitive Damages
However, you may be eligible to receive much more compensation than they are offering. Our auto accident attorneys in Houston can meet with you to review your healthcare needs and go through a day-by-day of how the accident has affected your life, and what that has cost. We can calculate the amount your damages are likely to meet as they stretch into the future. Before you accept an insurance settlement—and preferably before you even discuss one with an insurance adjuster—you should speak to a lawyer to get another opinion on how much you might be able to recover; call (888)881-8100..
We do not want you to have out-of-pocket expenses after an accident. You've already been through enough.
How Can a Lawyer Help With My Car Accident Claim?
If someone else caused your accident and damaged your car and/or caused injury to you, you're likely already preparing to file an insurance claim so you can get the money you need for treatment and other losses. The process, as you may already know, can be burdensome, especially for someone who was badly injured. Our attorneys can take over for you, allowing you to preserve your energy for your recovery.
Not only will we take care of things like filling out paperwork and taking phone calls but we will also conduct a thorough investigation of your accident. Our experienced team knows where to look and what questions to ask to determine the cause. Insurance companies are known for challenging claims by trying to make the victim seem like the at-fault driver. We can protect you against these unfair claims.
What Should you do After an Accident
If you were involved in an accident and you haven't been checked over by a medical professional, seeing one should be your top priority. If you are injured, you'll want to figure out a treatment plan right away, so the insurer can't accuse you of delaying and therefore making your injuries worse.
You have the right to the treatment of your choice. For example, you may choose a medical doctor, a chiropractor, an osteopath, a podiatrist, or another type of health care provider. Follow the recommendations of your doctor and avoid any significant gaps in treatment.
After seeing a doctor, you should find an experienced car accident lawyer to help. The sooner you get a law firm on your side, the more evidence your lawyers will be able to find and preserve. We can also step in to make sure the insurance company does not use any underhanded methods to deny you the compensation you rightfully deserve.
Start Your Car Accident Claim Today
Our lawyers always work on a contingency basis, meaning you owe us nothing until we secure a settlement or verdict on your behalf. This is just one of the ways we can for our clients. Our team wants to learn your story and earn your trust, so we can help you chart a path to an outcome that will meet your needs and goals.
Houssiere Durant & Houssiere, LLP provides top-tier legal service and support to people navigating difficult situations. With a lawyer who previously worked as a NASA scientist, our team can offer medical and technical insights at a depth other law firms don't have. All of our team members are highly skilled and ready to come together to make your case as strong as it can be. After a car accident, securing adequate compensation makes all the difference for your recovery. Ask how we can help you do just that.
We have been serving Houston car accident victims for 40 years. See why our community trusts us to handle these cases in a free consultation. Call (888)881-8100 today!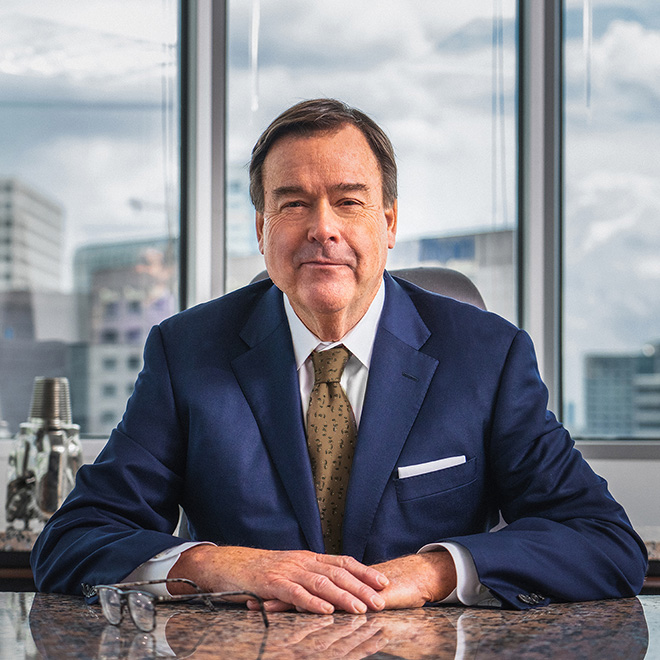 Your Trusted Advocate
There are a few indicators of quality you can look at to determine whether a law firm has what it takes to help you. The first is case results, the second is client reviews, and the third is awards and honors from respected legal organizations. We are proud our team at Houssiere Durant & Houssiere, LLP has all of these quality markers and more.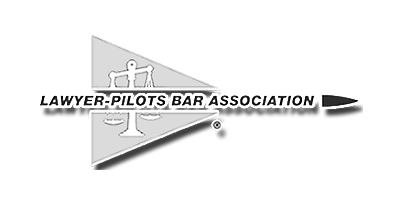 Houston Car Accident FAQ
How long do I have to file a car accident claim in Houston?Texas has a two-year statute of limitations on car accident claims, which usually begins on the date of the accident. When two years pass, you essentially can't file a claim afterward. Please be aware that this statute of limitations is regarding injury claims filed in civil court. It is not the same statute of limitations on filing an auto insurance claim with your insurance provider, which could be as brief as 30 days.
Can I file a car accident claim if I partially caused the crash?In Texas, a comparative negligence law allows you to file a car accident claim even if you are partially liable for the crash. As long as your liability is 50% or less, you can demand damages from the other liable party or parties. Of course, you shouldn't just admit to wrongdoing and accept liability openly. You never know what the other driver was doing to cause the crash, so you could be far less liable than you have assumed.
What happens if multiple other drivers hit me?When a client comes to us after being in a multi-vehicle car accident, we can help them make sense of the situation and liability. Through an investigation, we can determine which driver or drivers should answer for your damages. In some cases, we can name all other drivers as defendants, and they can fight among themselves to decide who is the most liable. Our goal is to get your compensation paid, no matter who pays it.
Do I need a car accident attorney to file a claim?You don't legally need a car accident attorney to file a claim, but it is highly recommended. Even the defense counsel will probably tell you to at least talk to a lawyer at one point. Think of an attorney as you would a professional from any other industry. You hire a mechanic to fix serious problems with your car that you could technically try to fix yourself, so you should hire a lawyer to handle serious legal situations and claims.
How much does it cost to hire a car accident lawyer in Houston?At Houssiere Durant & Houssiere, LLP, we offer contingency fee agreements for car accident cases. Under a contingency fee agreement, you don't owe us any attorney fees unless we win your case, such as securing a favorable settlement or court award. In this way, there is very little financial risk to you to start a claim with our help. Also, the contingency fee amount that we can earn by winning will be equal to a percentage of your total settlement or award, which means that you will never owe our firm more than you can afford. The contingency fee percentage is set on a case-by-case basis, so feel to ask us about it during an initial consultation.
Can I submit my dashcam footage as evidence?The dashcam that you installed in your car might be the single best piece of evidence that you can use in a car accident claim. If you were in a crash, then please save the dashcam file footage immediately. Provide a copy to our attorneys, and we can see how to best use it as evidence to benefit your argument.
Quality Representation Makes a Difference
Why Houssiere Durant Houssiere Is the Right Choice

Our scientific background gives us unique insight into medical-related cases, allowing us to oppose the defense effectively.

When you hire our firm, you get a team of attorneys and support staff working together to build the best possible case.

We have fought alongside thousands of clients, helping to secure hundreds of millions of dollars since 1981.
"My greatest joy comes from providing my clients with life-chaging results"

- Garrett Gibbons