Paraquat Exposure
A Legacy of Success. A Tradition of Trust.

Houston Paraquat Lawyers
We're Here to Help Parkinson's Patients Fight for Justice
As weeds have developed resistance to popular herbicides, agricultural outfits have been forced to find new products to protect their crops. Paraquat, sold as Gramoxone (among others), is a popular replacement here in the U.S. However, this chemical is banned in other parts of the world—including Europe and China—because of its high toxicity and potential to harm agricultural workers.
In recent years, scientists have found that long-term exposure to paraquat may increase an individual's risk of developing Parkinson's disease. Our team finds it unconscionable that any business would sell such a dangerous product—whether they knew about the risk beforehand, or just failed to test for long-term dangers associated with paraquat use. We are here to support those who have received this devastating diagnosis. Hundreds of Americans have come forward to file cases against the companies that manufacture and sell paraquat, and you could join them. Reach out to our team today to learn whether you may be eligible to file a lawsuit. Our Paraquat attorneys in Houston want to help you find justice.
Schedule a Free Consultation
Helping People Get the Justice They Deserve

The Dangers of Paraquat Exposure
The companies that make and sell paraquat have always known about its high toxicity. All paraquat sold in the U.S. is colored with a blue dye, has been given a sharp odor to prevent accidental ingestion, and has been formulated to induce vomiting among anyone who drinks it. Additionally, paraquat is restricted to commercial use, and agricultural workers must receive a permit before they are allowed to apply it. These measures show the companies that sell paraquat-based products are aware of how dangerous the chemical is. It's reasonable to expect such a toxic substance might cause harm even when not ingested.
Regardless, multiple companies decided it was worth it to sell this product, and millions of pounds of it are used in the U.S. each year.
Independent studies of individuals exposed to the chemical show it may increase the risk of Parkinson's, especially among those who are already genetically predisposed to the disease. In 2011, a study of farmers and their spouses found working with paraquat made someone 2.5 times more likely to develop Parkinson's.
Who is At Risk of Paraquat Exposure?
Anyone who reguarly handles Paraquat is at the highest risk of toxic exposure. However, farm workers aren't the only ones who may be exposed to this dangerous weed killer; anyone who lives near land where Paraquat is used on might be exposed to airborne particles.
Paraquat is often used:
On farms
Around roads
At rail yards and along railroad tracks
Paraquat is used on more than 100 crops, including:
Alfalfa
Bananas
Citrus fruits
Clover
Coconuts
Coffee
Fruit trees/orchards
Guar
Oranges
Potatoes
Soybeans
Sunflowers
The chemical is not just a weed killer, it is also used to desiccate cotton and seed crops before harvest; employed during pasture renovation; and applied as a harvest aid. Therefore, if you or a loved one worked on agricultural land, you may have been exposed—even without knowing it.
Paraquat is sold under 70+ names, the most common of which are:
Parazone
Cyclone SL 2.0
Para-Shot 3.0
Firestorm
Gramuron
Quick-Quat
Para-col
Helmquat
If you or a loved one developed Parkinson's disease and believe you may have been exposed to paraquat, either through your work or because of where you lived, it's worth looking into your eligibility to file a lawsuit. You could be able to recover compensation to help with medical bills, lost wages, mental anguish, and other damages.
Are You Ready to Start Your Claim?
We understand how life-shattering a Parkinson's diagnosis can be. Especially if yours was recent, the grief, fear, and other emotions can weigh heavily on you and your loved ones. If you are in this situation, our team does not want to push you to do anything that makes you uncomfortable. However, we want you to know that we are behind you 100% when you decide it's time to appeal for justice.
When you work with Houssiere Durant & Houssiere, LLP, you'll have a team that truly cares about your wellbeing. We get to know our clients and their families personally. Knowing your needs and wants helps us determine the best legal strategy for you. Once we've made a plan, our team can execute for you, allowing you to spend your precious time with your loved ones rather than handling the minutiae of a lawsuit. While we are open about our process and progress, our lawyers are comfortable handling pieces big and small for you.
We intend to keep bringing paraquat claims until this dangerous herbicide has been banned from the U.S. as it has from other countries. If you want to make your voice heard as we advocate against paraquat, please reach out to us today.
Our skilled and caring Houston Paraquat exposure lawyers are here to talk to you. Call us now at (800) 914-2894 for your free consultation if you believe your Parkinson's diagnosis is linked to paraquat exposure. 
Read More: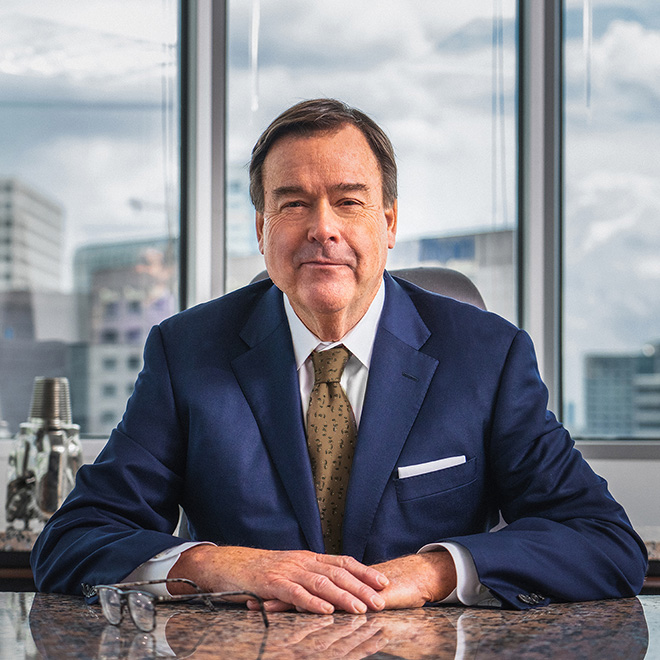 You Need a Science-Literate Legal Team
When it comes to fighting cases like yours, your lawyer's technical understanding matters not only to building the strongest argument possible but also to presenting your claims to a judge and jury. Houssiere Durant & Houssiere, LLP was founded by a former NASA scientist whose years studying the health effects of going to space made him literate in complex and technical scientific matters. The big corporations that make these herbicides have plenty of resources to prepare their lawyers and bring in subject matter experts to fight back against you. You need someone on your side who can fully understand the content of their arguments and respond accurately and effectively.
While any law firm can bring in an expert to testify on your behalf—and our team may choose to as well, if we believe it will support your case—there's no replacement for having a lawyer who fully understands the matters at play. Most law firms simply can't offer this level of scientific knowledge and experience. We can.
Legal Awards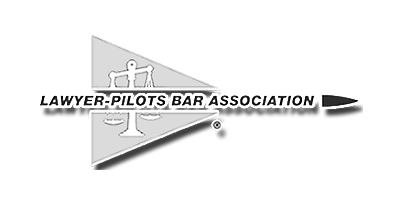 Quality Representation Makes a Difference
Why Houssiere Durant Houssiere Is the Right Choice

Our scientific background gives us unique insight into medical-related cases, allowing us to oppose the defense effectively.

When you hire our firm, you get a team of attorneys and support staff working together to build the best possible case.

We have fought alongside thousands of clients, helping to secure hundreds of millions of dollars since 1981.

"My greatest joy comes from providing my clients with life-chaging results"

- Garrett Gibbons