Elbow Radial Heads
A Legacy of Success. A Tradition of Trust.

Elbow Radial Head Lawsuit Attorneys
A joint replacement is supposed to solve medical problems, not introduce more to your life. Patients who received elbow radial head implants made by Stryker, DePuy Synthes, and Acumed may unfortunately find themselves once again experiencing pain and other symptoms due to these devices' malfunctioning. All three companies have issued recalls for their elbow radial head implants within the past few years. However, because none of them discovered the hazards linked to these devices in clinical trials, many patients received the problematic implants. Now, they are facing another round of expensive, painful, and inconvenient surgeries.
The companies behind these devices make billions of dollars each year, which should be enough for them to fund robust trials that can catch defects before most patients have even heard of a device. Their negligence in failing to warn implant recipients about the potential for complications must have a price. We at Houssiere Durant & Houssiere, LLP are here to hold these companies accountable for the pain and hardship they have caused for patients across the U.S.
For 40 years, our team has been dedicated to fighting claims that have the potential to bring about major change. We are proud to lead the effort against the corporations that manufactured these faulty implants. Call us if you believe you are eligible to file a claim.
We offer free consultations at (800) 914-2894. Our Houston lawyers have unique scientific and engineering experience to help with your case.
Schedule a Free Consultation
Helping People Get the Justice They Deserve

Has Your Elbow Radial Head Implant Malfunctioned?
At least three models of elbow radial head implants that were recommended to patients—the DePuy Synthes Radial Head Prosthesis System; the Stryker rHead/Lateral Assembly Radial Head and Stem Implant System; and the Acumed Slide-Loc Radial Head Implant System—have not lived up to their promises of recovered functionality and a pain-free experience. These models have failed in multiple ways:
Loosening from the bone
Disengagement of the implant
Implant dislodged
Dissociation of the head-stem junction
Unfortunately, there is no easy way to fix these problems once a patient has received an implant. The symptoms these failures cause make it hard for patients to continue as normal. Most have to undergo a revision surgery to have the faulty implant removed, and a new one placed. If you are in this situation, you deserve the chance to receive compensation for your troubles.
Symptoms Caused by Elbow Radial Head Failure
Typically, patients know when an implant loosens, dissociates, or dislodges because the symptoms of such failures are painful. They may begin to damage soft tissue and even the bones they are attached to. Implants, being made of metal, are stronger than any body part, meaning they have a large potential for damage.
Patients with failing elbow radial head implants may notice symptoms including:
Pain
Joint instability
Stiffness
Decreased range of motion
In some cases, a faulty radial head implant may even cause bone fractures.
Patients have reported these symptoms anywhere from 1 week to multiple years after receiving an implant. If you experience any of the above symptoms, no matter the time frame after your implant, it's important to talk to your doctor as soon as you can. Given the nature of elbow radial head implant failures, the harm they cause tends to get worse over time. If you learn your implant has failed, we encourage you to reach out to our firm to discuss your legal options.
Recovering Damages in an Elbow Radial Head Implant Claim
Typically, patients who are injured by defective medical devices are entitled to recover any damages associated with the faulty product. That may include:
The cost of revision surgery
Post-operative rehabilitation
Lost wages
Lost earning capacity
Pain and suffering
The type and amount of damages you can request in a claim depend on your circumstances. Your lawyer should sit down with you to discuss your experience after the implant failure before telling you how much you can expect to recover. We take every client relationship seriously, spending the time to get to know you so we can tailor our legal strategy to your needs. This not only allows us to present a stronger argument but also helps you understand what actions we are taking and why.
Does a Recall Affect My Right to Make a Claim?
Though companies may recall devices to prevent customer injury and the lawsuits that typically accompany it, they cannot do anything to dodge liability for existing device malfunctions. Therefore, if you were injured by an elbow radial head implant failure, you most likely have the right to file a claim. Our lawyers can evaluate your case and explain your legal options, and what to expect if you move forward with a lawsuit.
At the same time, a recall does not constitute incontrovertible evidence in your favor. Our lawyers may certainly reference the recall, and the reports of the many other patients who also experienced the same type of implant failure, but this will only be part of our strategy. Recall or not, we expect these pharmaceutical device makers to fight back against every case—which is why you need a strong lawyer on your side.
We Stand With Injured Patients
When pharmaceutical device makers endanger patients—either by failing to fully test products or by withholding information about their risks—they must be held accountable to the full extent of the law. For most big corporations, the only real way to move the needle on an issue with money. The cost of settlements for injured patients sometimes does what public pressure cannot. Though DePuy Synthes, Stryker, and Acumed have all recalled these faulty elbow radial head implants, we intend to fight every case that comes our way. The greater the consequences, the more likely these device makers are to put safety first in the future.
Whether you are ready to start your claim or simply have questions about your rights and the process, our lawyers can offer honest guidance. Our firm is trusted by competitors and judges alike for its work in defective medical device cases like this. With an attorney who used to work as a scientist (and who is still an active member of multiple engineering and chemical societies), we can offer perspective and technical knowledge other legal teams can't. Our entire team is ready to use our skills to help you secure compensation.
No matter where you are in the U.S., we have time to talk—so reach out today.
Call (800) 914-2894 to schedule your free consultation with Houssiere Durant & Houssiere, LLP. Our Houston lawyers are ready to fight for you.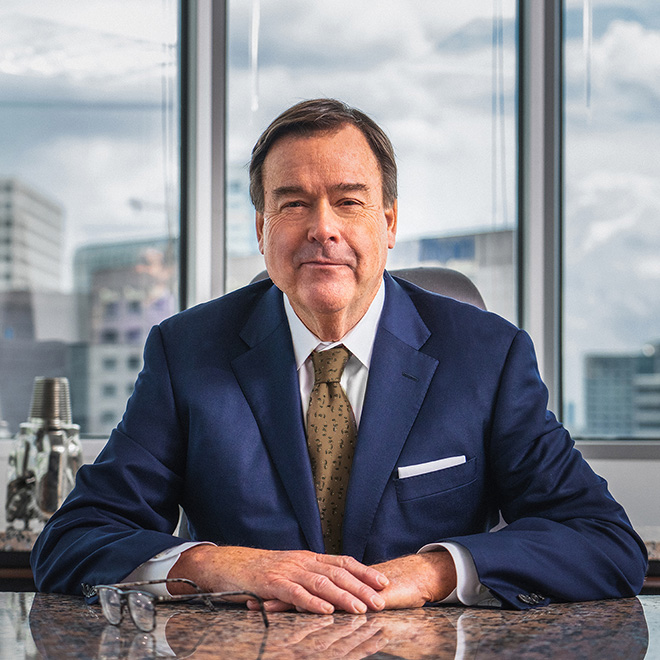 Your Trusted Advocate
There are a few indicators of quality you can look at to determine whether a law firm has what it takes to help you. The first is case results, the second is client reviews, and the third is awards and honors from respected legal organizations. We are proud our team at Houssiere Durant & Houssiere, LLP has all of these quality markers and more.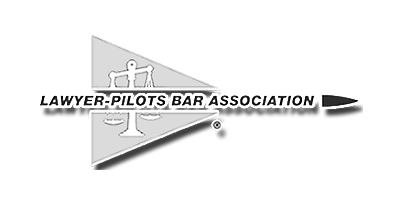 Quality Representation Makes a Difference
Why Houssiere Durant Houssiere Is the Right Choice

Our scientific background gives us unique insight into medical-related cases, allowing us to oppose the defense effectively.

When you hire our firm, you get a team of attorneys and support staff working together to build the best possible case.

We have fought alongside thousands of clients, helping to secure hundreds of millions of dollars since 1981.
"My greatest joy comes from providing my clients with life-chaging results"

- Garrett Gibbons