Ankle STAR Implants
A Legacy of Success. A Tradition of Trust.

Ankle STAR Implant Lawsuit Attorneys
No joint implant should make your life more difficult. Stryker's Scandinavian Total Ankle Replacement (STAR) device breaks this basic rule. In early 2021, the U.S. Food and Drug Administration (FDA) issued a warning about the high risk of device breakage. Some patients experienced device failure just 3 years after the ankle replacement was originally implanted. According to the agency, those who have the device should be especially cognizant of its function, and those who are considering an implant of one should carefully weigh the pros and cons. Though the FDA believes STAR Ankle implants may still be safe for older patients with lower activity levels, it cannot guarantee the device will not break.
Were you or a loved one forced to undergo surgery after your STAR Ankle implant broke? Have you recently started experiencing symptoms of failure, like pain or instability? We are available to help you file a lawsuit. There's no excuse for a pharmaceutical device company to release a product that carries the risks the Stryker STAR Ankle implant does. By suing for compensation, you can hold Stryker accountable for its negligence and secure the financial support you need.
Our Houston lawyers are taking cases from clients across the nation. Call us today at (888)881-8100 to schedule your free consultation.
Schedule a Free Consultation
Helping People Get the Justice They Deserve

How STAR Ankle Implants Are Injuring Patients
The non-cemented design of the STAR Ankle relies on a mobile polyethylene bearing, which shifts between the metal components of the device whenever a patient moves their ankle. Unfortunately, the polyethylene may oxidize and fracture as soon as 3 years after device implantation. Once the bearing breaks, the patient may experience internal injury to both bone and soft tissues; a loss of mobility; and damage to the metal components that necessitates their replacement.
However, the bearing typically does not shatter unexpectedly. Patients may notice a slow onset of symptoms including:
New, persistent pain (may worsen over time)
Grinding noises/sensations or other noises from your replacement ankle
Joint instability
Inability to bear weight
If you have noticed these symptoms, you should reach out to your doctor as soon as possible to schedule a physical examination. An X-ray or CT scan may spot the fracture, or you may need to undergo exploratory surgery so your doctor can do a full visual inspection of the implant.
Requesting Damages for STAR Ankle Implant Failure
The risks of a STAR Ankle implant failure range from pain and inflammation to below-the-knee amputation. Broken bearings must be surgically addressed; depending on the severity of the damage, you may need the bearing or the entire ankle device replaced. You are eligible to recover damages for the costs and inconvenience linked to the failure of your STAR Ankle implant.
Our attorneys can assess your situation and calculate the settlement we believe you deserve. It may include:
Medical costs
Future medical needs
Post-operative rehabilitation
Lost wages
Pain and suffering
Disfigurement
Undergoing the failure of an implanted device is a traumatic and challenging experience. We want to do our part to help you recover.
Technical Knowledge, Legal Skill
When it comes to defective medical device claims, most lawyers don't have the advantage attorney Charles "Chip" Houssiere does. Chip earned an undergraduate degree in math, physics, and chemistry. He leveraged his education to earn a job at NASA, where he worked with the members of three different space missions and contributed to medical research on the effects of weightlessness on the cardiovascular system. Though he is no longer an active researcher, Chip is a member of national engineering and chemistry societies to this day.
What does this have to do with his work as a lawyer? In a case involving a malfunctioning medical device, everything. Chip has insider's knowledge regarding the way medical studies are conducted and devices designed. He can truly understand the multi-syllabic arguments a lawyer for a pharmaceutical device manufacturer is likely to make. And, he has real experience in identifying and solving product flaws.
Not only does Chip often know about defective goods before other lawyers do—he has also been involved in corporations' efforts to fix their products. This is truly one-of-a-kind experience in the legal world, and it is behind the valuable contributions Chip brings to every case our firm tries.
Start Your Lawsuit With Us
Houssiere Durant & Houssiere, LLP has built a reputation for handling serious and complex defective medical device claims. Our attorneys come to work each day ready to do what it takes to help our clients win. The dedication, skill, and resources our team has to offer can't be matched by many firms our size. At the same time, we offer the personalized service and advice that only a small firm can provide.
We take cases that have the potential to make the world a better place. By helping you hold Stryker accountable for releasing this defective device, we can also pressure the corporation to refrain from making the same type of negligent mistake in the future. The language pharmaceutical device makers understand best is money—so the larger the movement against them, the more likely they are to take better steps to protect your safety in the future.
Learn how we can help you start a STAR Ankle implant failure claim by calling us at (800) 914-2894. We always offer free consultations.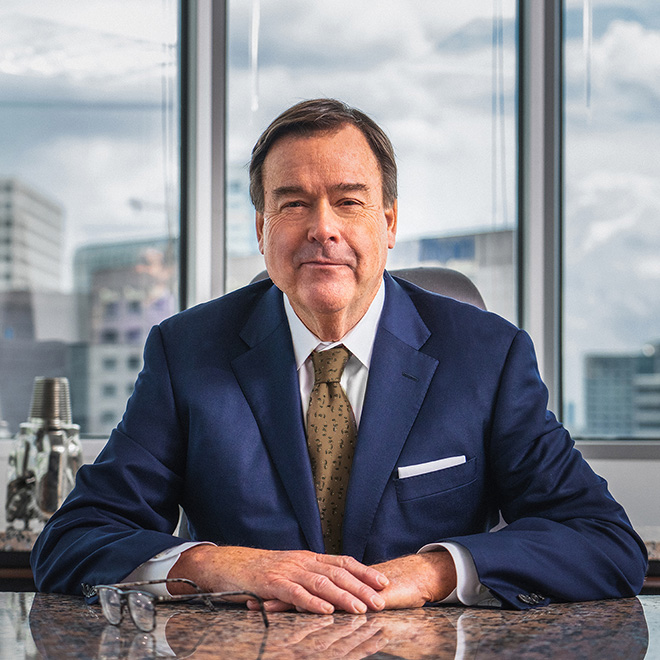 Your Trusted Advocate
There are a few indicators of quality you can look at to determine whether a law firm has what it takes to help you. The first is case results, the second is client reviews, and the third is awards and honors from respected legal organizations. We are proud our team at Houssiere Durant & Houssiere, LLP has all of these quality markers and more.
Legal Awards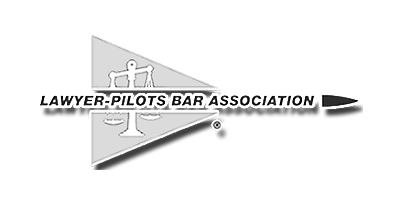 Quality Representation Makes a Difference
Why Houssiere Durant Houssiere Is the Right Choice

Our scientific background gives us unique insight into medical-related cases, allowing us to oppose the defense effectively.

When you hire our firm, you get a team of attorneys and support staff working together to build the best possible case.

We have fought alongside thousands of clients, helping to secure hundreds of millions of dollars since 1981.

"My greatest joy comes from providing my clients with life-chaging results"

- Garrett Gibbons