Traumatic Brain Injuries
A Legacy of Success. A Tradition of Trust.

Traumatic Brain Injury Lawyers in Houston
We Have the Scientific and Legal Knowledge to Serve Your Needs
If you or a loved one sustained a traumatic brain injury (TBI) because of another person or company's negligence, you have the right to recover compensation for all damages you have suffered—and will suffer in the future—due to the injury. Our job is to help families secure those funds. We understand that, after dealing with a brain injury, you are already facing enough challenges and decisions. The process of obtaining compensation should not add another complication to your life.
Our attorneys are experienced in handling catastrophic injury claims like yours, and we can do the work associated with filing and arguing your claim. From launching a thorough investigation to find proof of the other party's fault to conducting negotiations with the defendant, we do everything we can to bring our clients success. Houssiere Durant & Houssiere, LLP has been in business since 1981. Our years of experience can contribute directly to your claim.
Call us today at (800) 467-0783 to see how we can help you. Our Houston lawyers offer free consultations.
Schedule a Free Consultation
Helping People Get the Justice They Deserve

Starting a Traumatic Brain Injury Claim
Every personal injury claim starts with the negligence of one party causing harm to another. We can help our clients gather evidence on both points. First, we ask questions to learn about the accident. The most common causes of TBI are:
Falls
Car accidents
Truck accidents
Pedestrian accidents
Struck-by or -against events
Violent assault
However, we can also help with other accidents that might cause TBI:
Auto defects
Birth injury
Defective products
Workplace accidents
Our attorneys have a wide range of experience that allows us to confidently handle these accident types, as well as those that may be less common. To learn more about how our experience can help you, we invite you to reach out to our team for a free consultation.
You can expect any defendant to argue against a TBI claim, simply because most insurers and companies do not want to be on the hook for the massive amount of compensation they owe the injury victim. However, with a skilled and experienced lawyer on your side, you will be able to craft a legal strategy and prepare for the inevitable challenges.
Damages in a Traumatic Brain Injury Claim
Damages in TBI cases tend to run in the hundreds of thousands or millions because of the vast change this type of injury necessitates. Even a mild TBI, also known as a concussion, can affect a patient's mood, sensory input, and ability to work for weeks or months. Moderate and severe TBIs leave lasting cognitive damage. Unfortunately, while patients may be able to re-gain some functions with rehabilitation, others will live the rest of their lives under limitations. Nothing can make up for this—but we want to make sure everyone in this situation has the compensation they need to have the highest-quality life possible.
Our lawyers often consult with medical professionals and life-care planners to determine the damages a TBI victim can request. We look at the injury from multiple angles to maximize your settlement. You might be able to secure compensation for:
Medical bills
Future medical expenses
Rehabilitation
Assistive devices
Home renovations necessary for accessibility
Lost wages and earning capacity
Household aid
Day-to-day aid or nursing
Physical impairment
Pain and suffering
Especially if an injury forces you to leave your job, removing your access to quality insurance, continual medical care is extremely expensive. And, over half the TBI victims who were working before their accident are unable to return to work even 5 years after. With the links between TBI and other chronic illnesses, healthcare is a huge expense for victims. For most people in this position, filing a lawsuit is the only way to recover sufficient compensation to ensure access to treatment and the ability to support oneself.
What About TBI Treatment?
While brain injuries are not curable, because brain cells cannot replicate and replace each other, rehabilitation may help patients regain capabilities and move toward independence. Not only does this matter for one's ability to care for themself—but it's also hugely important to mental health. We demand at-fault parties provide compensation for this purpose because it is some patient's best chance at improving their quality of life.
Our lawyers, after helping many TBI victims, are familiar with the different treatment options and methods available. We work with our clients to learn their plans, and sometimes even introduce them to care providers who can work with them or their loved ones.
A Uniquely Qualified Team on Your Case
Brain injuries are so complex even researchers do not fully understand them. This can make arguing a TBI claim challenging, as the defense may try to make highly technical medical arguments. Thankfully, our firm is prepared for these attempts because one of our attorneys, Charles "Chip" Houssiere, has an undergraduate degree in science and a background working in medical research at NASA. This allows him to understand technical arguments on a level other lawyers simply can't. Accordingly, we can prepare strong counterarguments to support our clients' claims, even in complex cases.
Our entire process is geared toward helping you find the best outcome possible after a terrible injury. From getting to know our clients individually to taking a team approach on every case, we care about the details. That's what separates the great legal advocates from those who are merely good at their jobs. If you need help after a serious accident, we invite you to contact our team today.
Houssiere Durant & Houssiere, LLP has won over $100 million for clients. Schedule a free consultation by calling our Houston office at (800) 914-2894.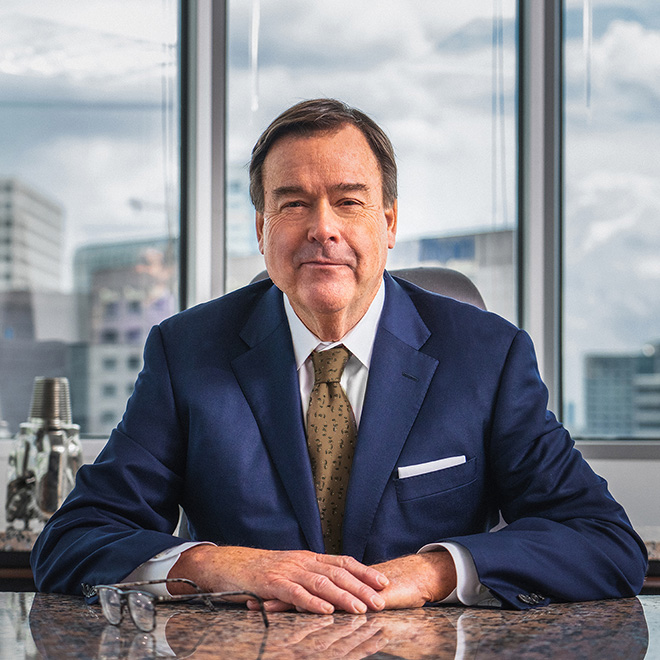 Your Trusted Advocate
There are a few indicators of quality you can look at to determine whether a law firm has what it takes to help you. The first is case results, the second is client reviews, and the third is awards and honors from respected legal organizations. We are proud our team at Houssiere Durant & Houssiere, LLP has all of these quality markers and more.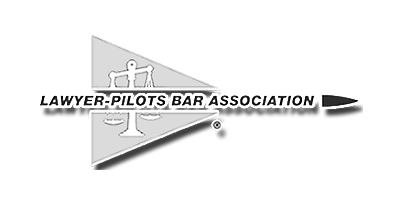 Quality Representation Makes a Difference
Why Houssiere Durant Houssiere Is the Right Choice

Our scientific background gives us unique insight into medical-related cases, allowing us to oppose the defense effectively.

When you hire our firm, you get a team of attorneys and support staff working together to build the best possible case.

We have fought alongside thousands of clients, helping to secure hundreds of millions of dollars since 1981.

"My greatest joy comes from providing my clients with life-chaging results"

- Garrett Gibbons