Spinal Cord Injuries
A Legacy of Success. A Tradition of Trust.

Spinal Cord Injury Lawyers in Houston
Were You Paralyzed in an Accident? Let Us Fight for Compensation.
When a moment of negligence on someone else's part changes your life forever, you may feel lost in the emotions and challenges that instantly arise. This is the case for many individuals who sustained a spinal cord injury in an accident caused by someone else. Though our lawyers know we can never truly understand the depths of your pain at this time, we do know that if you are looking for justice, we can help.
Our personal injury firm has been operating in Houston for 40 years, and we've recovered upward of $100 million for injury victims. This money represents a direct improvement in the quality of life for many people whose futures were forever changed by someone else's bad decisions—people like you. Drawn in by a joint passion for using the law to change our world for the better, our lawyers fully dedicate themselves to each case we take. We have significant resources and experience that allow us to fight even complex claims. If you are looking for guidance on your next steps, our team is here to listen and offer honest counsel. Let us know how we can help you.
Call us today at (800) 467-0783 to schedule a free consultation with one of our Houston spinal cord injury lawyers. With skilled attorneys and significant scientific knowledge, we can fight difficult cases other firms can't.
Schedule a Free Consultation
Helping People Get the Justice They Deserve

Filing a Claim After a Spinal Cord Injury
Spinal cord injuries are most often caused by vehicle accidents, falls, and violent assault. No matter the cause of your injury, we want to get to the bottom of what happened, so we can help you hold the wrongdoer accountable. Our team has experience in a wide range of claim types that may be related to spinal cord injuries:
Auto accidents
Auto defects
Birth injury
Defective products
Pedestrian accidents
Slip and falls
Truck accidents
We have developed effective strategies for investigating these accidents, gathering evidence, and advocating for our clients.
Unfortunately, especially when it comes to injuries like spinal cord damage, we often find ourselves taking on defendants who will do nearly anything to avoid having to pay a settlement. They know just how much your injury has changed your life—and they don't want the cost to come out of your bottom line.
We counteract their refusal to pay by refusing to let up. We are skilled negotiators and litigators alike, and we pursue every case we take until its resolution.  Not every firm has the resource and experience Houssiere Durant & Houssiere, LLP does. When you come to us, you can count on a top-tier legal strategy and full dedication from our team of lawyers and staff.
What Damages Can I Recover in a Spinal Cord Injury Claim?
Each injury claim is unique, and after a spinal cord injury, the amount and type of damages you are eligible for will vary depending on the severity of the injury. Is it incomplete (meaning you still have some function below the injury) or complete (meaning you're fully paralyzed)? Was the injury near the top of your spinal cord, meaning all your limbs were paralyzed, or was it lower, meaning you can still use your arms? We take the time to understand each client's injury and prognosis before considering damages.
In most cases, after a spinal cord injury, you will be able to request compensation for losses including:
Medical bills
Future medical needs
Rehabilitation
Assistive devices
Costs associated with making your home accessible
Lost wages
Lost earning capacity
Household services
Day-to-day assistance
Pain and suffering
Mental anguish
The quality of your life may change substantially after a spinal cord injury, and our team is dedicated to making sure the at-fault party compensates you for every hardship, challenge, and loss they've introduced into your life. A spinal cord injury settlement will hold them accountable for their negligence while giving you the means you need to move forward.
How Can An Injury Lawyer Help My Claim?
After a life-changing injury, most people need all their energy to recover and re-arrange their life to account for their new circumstances. Things like an insurance claim or legal action may get pushed aside—not because they're not important, but because being disabled is extremely difficult. We want to make sure you receive dedicated advocacy that prevents an insurer or company from taking advantage of your state to get away with paying a low settlement.
Our attorneys are well-position to help both due to our experience in the legal industry and our experience outside of it. Attorney Charles "Chip" Houssiere worked as a medical researcher at NASA before going to law school, and to this day, he has much more medical knowledge than most attorneys will ever attain. When your compensation is dependent on your medical condition and needs, every amount of detail and explanation your lawyer can offer matters. Because we take a team approach to every case, Chip's knowledge benefits all of us—and all of our clients.
We Want to Find Justice for You
Especially when individuals are injured by negligent companies or repeat offenders, our attorneys see it as our duty to step up and fight for them. We are dedicated to using the law to make the world a better place. That means holding wrongdoers accountable and demonstrating how larger issues may be partially to blame for an injury. Only by addressing the root of problems can we prevent future harm as well as responding to the harm already done.
We are also driven by our care and compassion for each of our clients. The outcome of your case will affect you far into the future. We treat each claim with dedication and diligence because we understand just how important this moment is to you. Finding a way forward after a spinal cord injury may be difficult, but with the right lawyer on your side, you can make a plan that meets your needs and wants. Let us help you secure fair compensation, so you have access to the support and treatment you are looking for.
Call Houssiere Durant & Houssiere, LLP at (800) 914-2894 for a free consultation with one of our Houston attorneys. We have recovered over $100 million for our clients.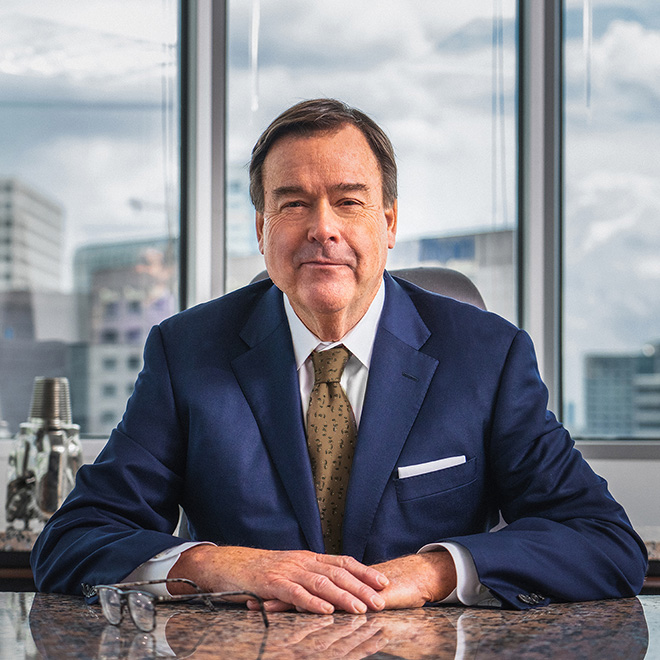 Your Trusted Advocate
There are a few indicators of quality you can look at to determine whether a law firm has what it takes to help you. The first is case results, the second is client reviews, and the third is awards and honors from respected legal organizations. We are proud our team at Houssiere Durant & Houssiere, LLP has all of these quality markers and more.
Legal Awards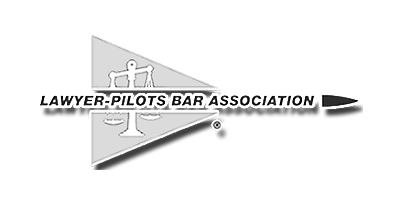 Quality Representation Makes a Difference
Why Houssiere Durant Houssiere Is the Right Choice

Our scientific background gives us unique insight into medical-related cases, allowing us to oppose the defense effectively.

When you hire our firm, you get a team of attorneys and support staff working together to build the best possible case.

We have fought alongside thousands of clients, helping to secure hundreds of millions of dollars since 1981.

"My greatest joy comes from providing my clients with life-chaging results"

- Garrett Gibbons