Hypoxic-Ischemic Encephalopathy
A Legacy of Success. A Tradition of Trust.

Hypoxic Ischemic Encephalopathy Lawyers in Houston
We Represent the Families of Infants with Brain Damage
Just a few minutes without oxygen is enough to cause serious brain damage. Without energy to sustain their operations, brain cells will begin to die. As they do so, they release harmful chemicals into the brain, leading to the death of other cells around them. Hypoxic ischemic encephalopathy refers to brain cell death caused by a lack of oxygen to a fetus during childbirth.
While recent medical advancements have included treatments that can slow the cascade of brain cell death, there is unfortunately nothing that can be done to revive or replace destroyed brain cells. Infants may be able to learn many skills by routing brain processes around the destroyed areas, but brain injury of any type tends to result in disability. Your child can still have a fulfilling life, but they may need more aid and medical care than other children. We want to make sure you have the resources to access and provide this support.
Our birth injury lawyers have successfully fought for many families in your position, going up against large hospital networks and medical insurers. We are ready to do the same for you.
Call us today at (800) 467-0783 to schedule a free consultation with one of our attorneys. We serve families in and around Houston.
Schedule a Free Consultation
Helping People Get the Justice They Deserve

Causes of Hypoxic Ischemic Encephalopathy (HIE)
When a baby is in the womb, it receives the oxygen it needs through the umbilical cord. After the mother gives birth, it can breathe on its own. However, there is an in-between time during childbirth where, if the connection between the placenta or umbilical cord and fetus is interrupted, the baby may suffer a dangerous lack of oxygen.
Doctors can and should monitor mother and baby carefully during labor and childbirth, alert for any signs of fetal distress or complications. HIE can be caused by complications like:
Breech presentation
Maternal hypotension
Placental abruption
Placenta previa
Preeclampsia
Shoulder dystonia
Umbilical cord prolapse
Umbilical cord abnormality
Use of inducing agents like Cytotec, Misoprostol, or Pitocin
Uterine rupture
As soon as signs of oxygen deficiency present, your obstetrician should start making a plan to ensure your baby is delivered safely. Failure to act can affect an entire family for the rest of that child's life.
Hypoxic Ischemic Encephalopathy Diagnosis
HIE is one of the most common childbirth complications across the world. Doctors must know how to spot and diagnose this condition because immediate treatment can make a big difference in a baby's prognosis.
The Sarnat scale describes a baby's behavior as it relates to potential brain damage.
A baby with a Sarnat I score likely suffered only a minor encephalopathy and is therefore unlikely to have motor or cognitive disabilities. These children seem alert and have normal EEG results, but may have dilated pupils and a weak or absent suck reflex.
A Sarnat II score is correlated with the risk of minor disability. Infants at a Sarnat II tend to be lethargic, display decreased muscle tone, and commonly have seizures. An EEG test may indicate low-voltage theta and delta waves.
Infants at Sarnat III, the highest rating, almost always develop severe disabilities like cerebral palsy and are at a higher risk of death. Babies at this stage may seem barely conscious, with no reflexes or muscle tone and irregular EEG readings.
Children scored as a Sarnat I may at first seem to develop normally, with the effects of encephalopathy that don't appear for up to 9 months. Unfortunately, around 50% of infants have more severe cases. Half of the babies born with HIE either do not survive past 2 or display severe disabilities at that benchmark.
Necessary Treatment for Hypoxic Ischemic Encephalopathy
If your baby has suffered HIE during childbirth, your care team should take immediate action. Because brain imaging has shown the damage from HIE may progress over 3-4 days in a cascade of brain cell deaths triggered by the initial damage, taking immediate steps to slow this cascade can prevent further harm. However, the first steps must be taken within a few hours of childbirth.
Therapeutic hypothermia, a treatment in which the baby's brain is cooled, can slow the damage caused by HIE and decrease a child's risk of serious disability. If your doctor did not rush to find your baby treatment—either at the facility you gave birth in or elsewhere—come speak to our team about filing a birth injury suit.
Science-Focused Attorneys On Your Side
What do you do after learning your child has suffered HIE? It can be hard to find a path forward, especially as you try to navigate your difficult emotions while caring for your baby. Our team is here to help you find a legal remedy that will help your family and hold a negligent caregiver accountable.
When it comes to birth injury cases, you can trust Houssiere Durant & Houssiere, LLP. Attorney Charles "Chip" Houssiere has a background in science and engineering, as a NASA researcher, and he brings his knowledge and experience from those years to every case our team tries. We also have the resources to take and fight complex cases against high-powered legal teams. Filing a claim may seem daunting, but your decision to tell your story can save other families from going through the same thing you have. Our team is there for each client every step of the way.
If you want to start your claim or learn about your legal options, schedule your free consultation by calling (800) 914-2894. Houssiere Durant & Houssiere, LLP is known in Houston and throughout Texas as a provider of high-quality legal representation.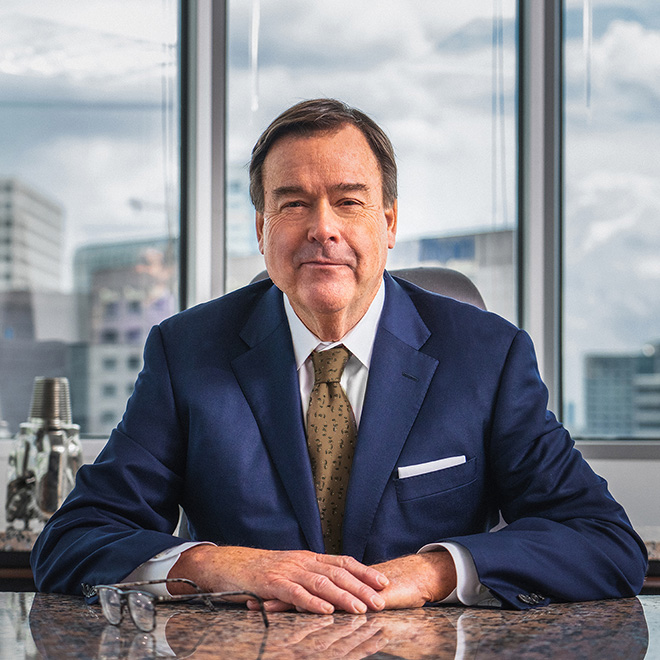 Your Trusted Advocate
There are a few indicators of quality you can look at to determine whether a law firm has what it takes to help you. The first is case results, the second is client reviews, and the third is awards and honors from respected legal organizations. We are proud our team at Houssiere Durant & Houssiere, LLP has all of these quality markers and more.
Legal Awards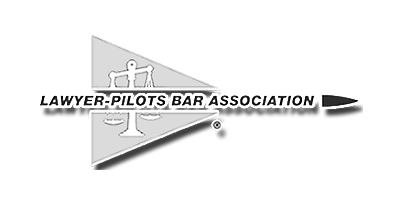 Quality Representation Makes a Difference
Why Houssiere Durant Houssiere Is the Right Choice

Our scientific background gives us unique insight into medical-related cases, allowing us to oppose the defense effectively.

When you hire our firm, you get a team of attorneys and support staff working together to build the best possible case.

We have fought alongside thousands of clients, helping to secure hundreds of millions of dollars since 1981.

"My greatest joy comes from providing my clients with life-chaging results"

- Garrett Gibbons